SystemC Evolution Day 2021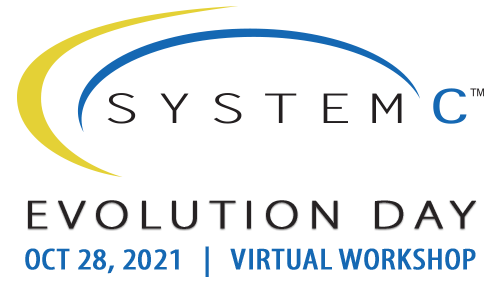 Workshop on the Evolution of SystemC Standards
Thursday, October 28, 2021
View the presentations from SystemC Evolution Day 2021
The sixth SystemC Evolution Day was a full-day, technical workshop on the evolution of SystemC standards to advance the SystemC ecosystem. In several in-depth sessions, selected current and future standardization topics around SystemC were discussed in order to accelerate their progress for inclusion in Accellera/IEEE standards.
SystemC Evolution Day is intended as a lean, user-centric, hands-on forum bringing together experts from the SystemC user community and the Accellera Working Groups to advance SystemC standards.
Date / Time: October 28, 2021 (day after DVCon Europe 2021) | 08:30 - 19:30 CET
Location: Virtual Workshop
Organization Team:
Ola Dahl, Ericsson (Chair)
Martin Barnasconi, NXP
Jerome Cornet, STMicroelectronics
Christian Sauer, Cadence
Mark Burton, GreenSocs
Peter de Jager, Intel
Agenda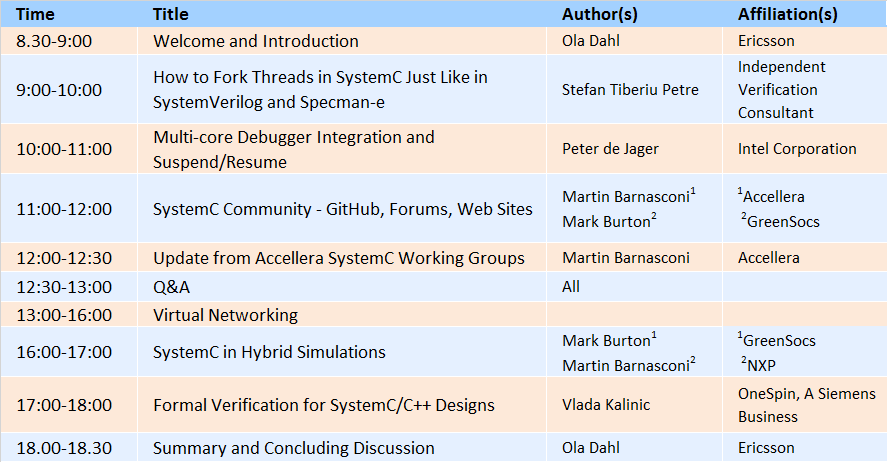 Read more!
Special thanks to the SystemC Evolution Day event sponsors