Accellera Day at DVCon U.S.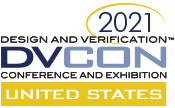 Join us on Monday, March 1 for Accellera Day at DVCon U.S. 2021. Accellera Day consists of a tutorial, five short workshops, and a UVM Birds of a Feather presented by Accellera working groups.
Tutorial: Portable Stimulus 2.0 Is Here: What You Need to Know
Workshop: UVM-SystemC Randomization - Updates From The SystemC Verification Working Group
Workshop: Getting to Know Accellera's Emerging Hardware Security Standard: Security Annotation for Electronic Design Integration
Workshop: UVM-AMS: A UVM-Based Analog Verification Standard
Workshop: Multi-Language Verification Framework Standardization and Demo
Workshop: An Introduction to the Accellera Functional Safety Working Group Standardization Effort
UVM Birds of a Feather
In addition, following the keynote on Tuesday, March 2, Accellera Chair Lu Dai will give a brief update on Accellera activities and Accellera Technical Committee Chair Martin Barnasconi will present the 2021 Technical Excellence Award to this year's recipient. The Accellera Technical Excellence Award recognizes the tremendous achievements of Accellera Working Group members by selecting outstanding contributors to our standards development processes.
UVM Reference Implementation and IEEE 1800.2-2020

New UVM Reference Implementation Aligned with IEEE 1800.2-2020 Standard
The UVM Working Group has completed work on its UVM-2020 1.0 reference implementation, aligning it with the latest IEEE 1800.2-2020 Standard for UVM. The IEEE standard is now available for download at no charge under the Accellera-sponsored IEEE Get Program.
The new library implementation provides the latest UVM standard API along with some additional debug API that provides a more cohesive package with the 1800.2-2020 API. The errata fixes better align the implementation behavior with the LRM documentation. More detail on the additions and fixes can be found in the documentation provided with the release.
The UVM-2020 1.0 reference implementation can be downloaded for free from Accellera. The IEEE 1800.2-2020 standard is available free of charge from the IEEE Get program, courtesy of Accellera. Visit the UVM forum to provide feedback, ask questions, and engage in discussions. For more information on UVM, visit the UVM community page.
Read the press release here.
Featured Events
DVCon U.S. 2021
Accellera Day at DVCon U.S.
SystemC Evolution Fika
Subscribe to our mailing list: