Community Newsletter: February 2020

IN THIS ISSUE:
Message from the Chair
With 2020 already in full swing, I'd like to wish you all a very Happy New Year. We've got a busy schedule this year, with many exciting developments on the horizon for our community.
DVCon U.S. is just around the corner and we hope you'll join us in San Jose for what's sure to be an information-packed four days. We begin Accellera Day on Monday with a full morning tutorial on Portable Stimulus presented by members of the Portable Stimulus Working Group. We're also sponsoring Short Workshops in the afternoon focused on SystemC for High-Level Synthesis and IP Security Assurance. During our luncheon on Monday, we'll honor our 2020 Technical Excellence Award recipient and present an overview of our Functional Safety Proposed Working Group. Attendees can also look forward to a panel discussion on what to expect with the upcoming Portable Test and Stimulus Standard 1.1.
DVCon conferences around the globe are not only excellent venues to interact with colleagues and learn about the latest standards developments, but they also provide a great opportunity to discuss ideas that help shape new standardization efforts. Our newest working group, UVM-AMS, is the direct result of discussions at DVCon Europe and SystemC Evolution Day.
If you have ideas or proposals for new standards, connect with the Accellera member representative for your company or working group leadership, or encourage your company to become a member to directly influence standards development. We also have public forums where the community is welcome to provide input. Please bring your questions and ideas to these resources and they will be addressed.
I look forward to connecting with you at one of our events in 2020.
Sincerely,
Lu Dai, Accellera Systems Initiative Chair
Highlight on Working Groups
The Value and Benefits of Accellera's Supplemental Material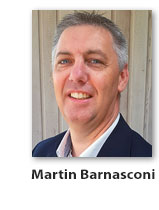 By Martin Barnasconi, Technical Committee Chair
The primary objective of Accellera working groups is to develop a standards document, such as a Language Reference Manual (LRM), XML Schema, or Application Programming Interface (API) in the form of a class reference. However, the experts in Accellera working groups recognize that a standards document alone is insufficient to drive industry application and adoption. To provide additional value and greater understanding of a standard, working groups are devoting a tremendous amount of time to develop what those of us at Accellera have termed supplemental material.
Behind this somewhat unpretentious term "supplemental" lies great value and benefit for our industry and community of users! For example, Accellera's reference implementations for UVM and SystemC are industry-recognized achievements which drive the adoption of new methodologies and technologies. In addition, working groups create user guides, which help our users to learn a new standard by means of practical information and examples. Most recently, the SystemC AMS Working Group released its 2020 edition of the SystemC AMS User's Guide for IEEE Std. 1666.1. Similarly, the IP-XACT Working Group released the IP-XACT User's Guide in 2018, explaining the usage of IEEE Std. 1685.
In the end, this supplemental material reveals the user perspective of a standard, making it more hands-on and with a clear focus on how to use a standard. As such, many people consider this material more valuable than the standard itself. Still, a formal definition in the form of a standards document, along with an easy-to-read or easy-to-use implementation or manual is a golden combination to develop and promote the use of industry standards. And this is exactly the aim of Accellera's working groups! I encourage everyone to download Accellera's supplemental material and enjoy reading, learning, or coding, whatever comes first.
Update from the Functional Safety Proposed Working Group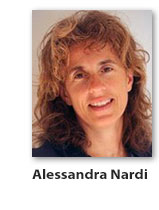 By Alessandra Nardi, Functional Safety PWG Chair
The recently established Functional Safety Proposed Working Group (FS PWG) organized its first meeting in December 2019. With a total of 50 attendees representing 29 companies, there is a strong industry interest to address the need for standards for interoperability and traceability in the functional safety domain. The meeting included 14 presentations on industry best practices and requirements, and the participants explored directions for standardization. The FS PWG organizes regular meetings to further detail the scope, goals, and objectives as part of the process to form an Accellera working group.
The FS PWG will be holding a Birds of a Feather at DVCon U.S. on Monday, March 2 from 6:30-7:30pm in the San Jose Room at the DoubleTree Inn. During this session, the ongoing activities of the FS PWG will be discussed, along with a Q&A with the attendees interested in joining this standardization initiative. Register here >
If you are interested in participating in the Functional Safety PWG, more information to join this initiative can found on the Functional Safety Proposed Working Group page.
Upcoming Accellera Events
DVCon U.S. 2020
Now in its 32nd year, DVCon U.S. opens on Monday, March 2 with what is known as Accellera Day. There will be a full morning tutorial, "Portable Stimulus: What's Coming in 1.1 and What it Means for You" followed by an Accellera-sponsored luncheon. The luncheon will include an update from Chair Lu Dai on Accellera activities, the presentation of the 2020 Technical Excellence Award*, an introduction to the Functional Safety Proposed Working Group (PWG) by PWG Chair Alessandra Nardi, and a panel discussion on Portable Stimulus. The panel will provide attendees the opportunity to interact with members of the Portable Stimulus Working Group and learn additional details regarding specific features of the standard and plans moving forward.
There are six Short Workshops for attendees to choose from on Monday afternoon, including two sponsored by Accellera: "An Introduction to the IP Security Assurance Standard" and "How HLS and SystemC is Delivering on its Promise of Design and Verification Productivity."
The keynote address, "Artificial Intelligence for Design Automation," will be presented by Dr. Anirudh Devgan, president of Cadence Design Systems, Inc. on Tuesday, March 3. Dr. Devgan will review the latest trends in artificial intelligence and machine learning and their impact on the EDA industry.
"We are very proud of the technical program we've put together for attendees," stated Vanessa Cooper, DVCon U.S. 2020 Technical Program Chair. "The technical program committee has been hard at work to provide an exciting conference that covers a broad range of subjects that are of great value to our audience. Topics throughout the program include automating verification solutions, portable stimulus, artificial intelligence, machine learning, IP security, SystemC, UVM strategies, and much more. There is no shortage of interesting sessions for attendees to choose from."
In addition to the keynote, over the course of the four-day program attendees can select from 42 technical papers, four tutorials, 21 posters, 10 short workshops, and two panels.
Visit the DVCon U.S. website for the complete DVCon U.S. 2020 program and to register.
The Functional Safety Proposed Working Group will be holding a Birds of a Feather at DVCon U.S. on Monday, March 2 from 6:30-7:30pm in the San Jose Room at the DoubleTree Hotel. During this session, the ongoing activities of the PWG will be discussed, along with a Q&A with the attendees interested in joining this standardization initiative. Register for the Birds of a Feather >
*The Accellera Technical Excellence Award recognizes the tremendous achievements of Accellera Working Group members by selecting outstanding contributors to our standards development processes.
DVCon China 2020
SPECIAL NOTICE
Accellera has been closely monitoring the evolving situation following the novel coronavirus outbreak, which was declared a global emergency by the World Health Organization on January 30th, 2020. As we place the utmost importance on the safety and wellbeing of our attendees, partners, sponsors and volunteers, we have made the difficult decision to cancel DVCon China this year.
DVCon India 2020
DVCon India 2020 will be held in Bangalore in the fall. The Steering Committee is in place and the dates of the conference and call for papers will be available soon. Stay tuned!
DVCon Europe 2020
Save the date! The seventh annual DVCon Europe will be held October 27-28, 2020 at the Holiday Inn Munich City Centre in Munich, Germany. The Steering Committee is already hard at work and Joachim Geishauser will chair the conference again this year. The Call for Papers will be announced later this month. Visit DVCon Europe for the latest news!
SystemC Evolution Day 2020
The fifth annual SystemC Evolution Day will be co-located again this year with DVCon Europe and will be held on October 29, 2020. It is a full-day, technical workshop on the evolution of SystemC standards to advance the SystemC ecosystem. To view information from SystemC Evolution Day 2019 and to download the presentations, visit the event page on the Accellera website.
SystemC Analog/Mixed-signal (AMS) User Guide Now Available
The SystemC AMS Working Group has released its user guide for those that would like to use SystemC AMS extensions for their system-level design and verification work. It explains the modeling fundamentals and gives examples on how to start with AMS system-level design at higher levels of abstraction. For more information on SystemC AMS and to download the new user guide, visit the SystemC AMS Working Group page.
2020 Global Sponsors
Are you interested in becoming a Global Sponsor? Find out more about our Sponsorship Package.
Copyright 2020 Accellera Systems Initiative